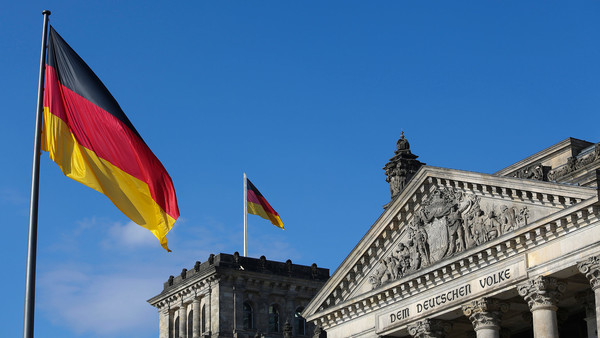 ©Bloomberg
The parties in Germany's coalition government have reached an agreement on inheritance tax, resolving a dispute that dragged on for 18 months and created huge uncertainty for the country's many family-owned companies.
Ministers have generally supported preferential tax treatment for family-owned businesses, arguing it secures corporate succession and protects jobs. However, some in the opposition consider tax privileges for businesses unfair, saying they deprive the state of revenues and deepen inequality.
The government was forced to change the current regime after Germany's constitutional court ruled in 2014 that it unfairly privileged business owners compared to other kinds of taxpayers. It demanded changes to the law, setting a deadline of the end of June 2016.
Under the deal announced on Monday, most family-owned companies will continue to be exempt from inheritance tax, as long as they continue to operate and retain jobs.
However, the tax exemptions are reduced for companies worth more than €26m and are eliminated for companies worth more than €90m. Under the current tax regime, companies with up to 20 workers do not need to prove that they will maintain jobs. In future, only companies with five or fewer employees will be exempted from such a burden of proof. The agreement was announced in a joint statement by Wolfgang Schäuble, Germany's finance minister, Horst Seehofer, leader of the CSU, the Bavaria-based sister party to Angela Merkel's CDU, and Sigmar Gabriel, the deputy chancellor and leader of the social democrats (SPD).
Mr Gabriel said that as a result of the deal, inheritance tax would become "socially more just, without endangering jobs and the continuation of businesses".
He said the agreement meant family-owned companies would not be taxed excessively, while the means-test would ensure that rich heirs who could pay the tax from their own private wealth would not be tax-exempt.
"There are people who say that is an indirect tax on private wealth," he said. "If that is the case, then I have nothing against it."
The tax change will raise €235m in revenues for the state.
The plan is now to enshrine the deal in a law which will be passed by the German parliament before it breaks up for the summer recess on July 8.
In Germany, people who inherit a family-owned company are exempt from 85 per cent of inheritance taxes if they continue to operate it for five years and do not cut jobs and wages over that period. If after seven years there are still no job losses then the new owners are not liable for any inheritance tax at all. The ruling spread uncertainty in Germany's Mittelstand, the small and medium-sized companies that form the backbone of the country's economy. About 90 per cent of businesses in Germany are family-owned, providing about 60 per cent of jobs with social insurance.
Copyright The Financial Times Limited 2016. You may share using our article tools.
Please don't cut articles from FT.com and redistribute by email or post to the web.